Soundstage Studios 3 & 4 are equipped with 15 tons of silent HVAC to keep your crew and clients cool in the heat of summer and toasty warm in the dead of winter.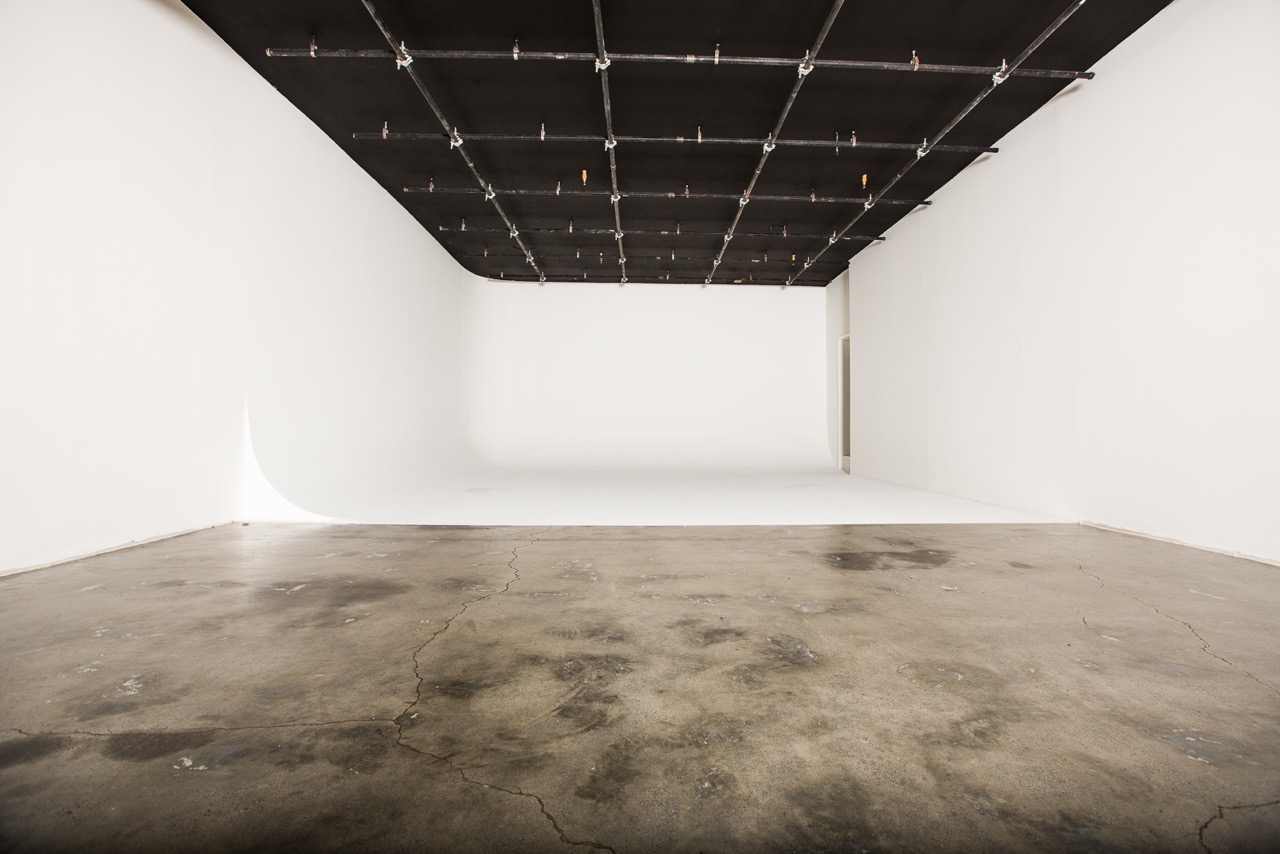 Soundstage Studio Four is our white cyc studio, but it can be delivered painted for green screen or any other color you require. It is ideal for music video shoots, live streaming, webisodes, lookbooks, editorials, interviews, and e-commerce shoots. The studio is approximately 1500 sq ft inside of a 4500 sq ft facility. It is 22′ wide, 60′ deep, with a 22′ by 25′ 2 cyc wall (cyclorama), with a full lighting grid.
Soundstage Studio Four is directly adjacent to Soundstage Studio Three. Either studio can be rented independently or in tandem for multiple simultaneous set ups. There is also a client lounge/production area and private access to an outside shooting area.
Studio 4 is 23' x 60' with a 2 wall cyclorama (22' by 25'). The stage is sound insulated with 600A of electricity and can come pre-lit upon request. This stage has private access to the outdoor shooting area.
Studios 3 & 4 convert easily between white and green. Either stage can come painted and ready for green screen shoots upon your request. Custom colors are also possible if you provide us with a color sample or color name from the Sherwin Williams color line.